Features
FanFold-D V5 specific features
Traditional fanfold paper
By tradition continuous fanfold paper is the mostly used paper format for braille production. Fanfold paper feeding is the most stable paper feeding method. It enables continuous printing without monitoring.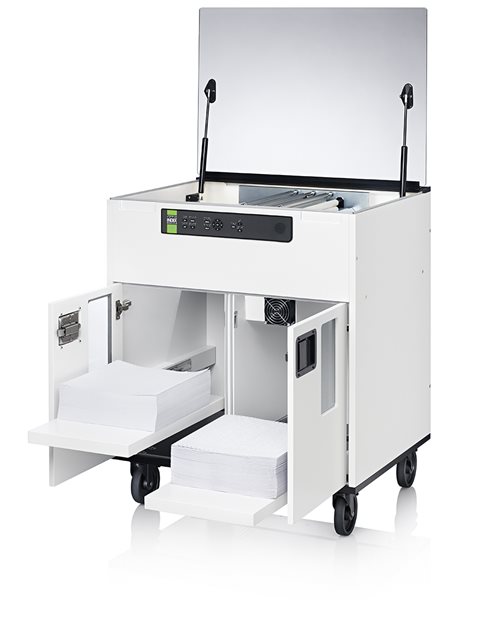 Low noise level
The FanFold-D's low noise level makes it suitable in an office environment,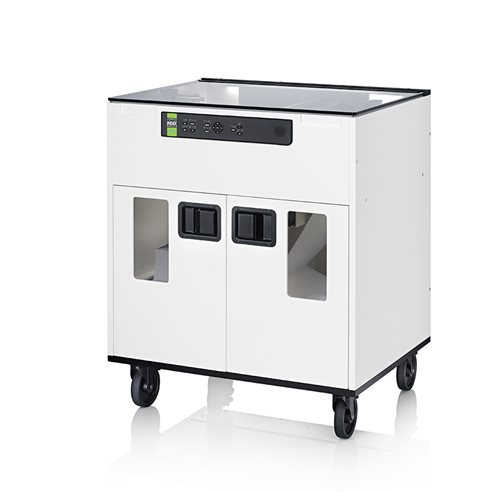 Less is more
FanFold-D has a straight forward construction using the Index V5 platform.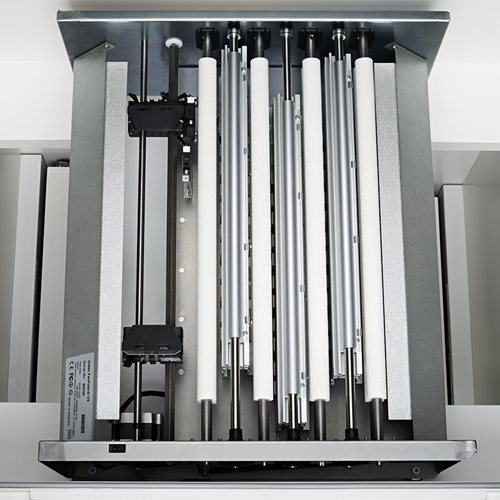 Horizontal and vertical braille printing
Emboss Braille horizontally or vertically using the FanFold-D Braille embosser.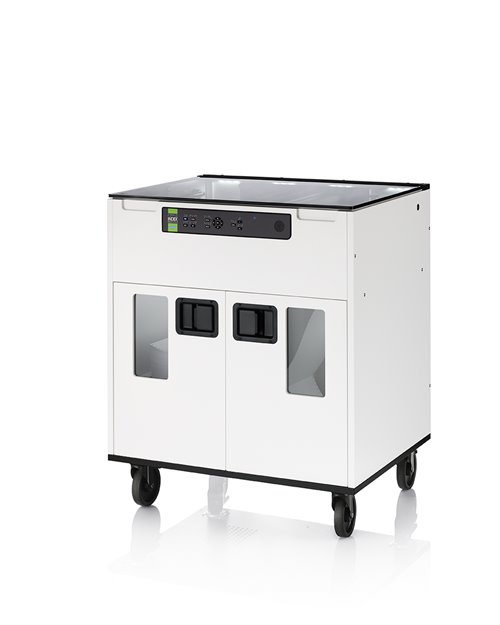 Easy maintenance
The open construction gives access to the embossing module, electronic board and power supply.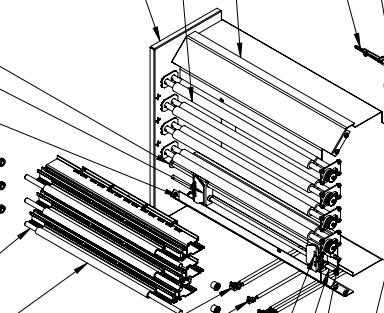 Light to sharpen the design
Light is an important design component in all V5 embossers and a hallmark for its technology level. It both guides the user interface and decorates the embosser.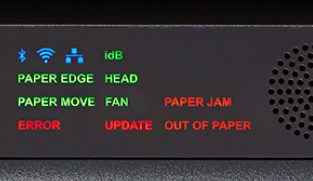 Optimized maintaining
All mechanical systems need maintaining. With Index embossers it is minimized to:
Cleaning the paper sensors from paper dust
Rubbing up the pick up rollers in Everest-D and BrailleBox
Cleaning paper dust from the solenoids
Upgrading the embosser firmware
Tactile graphics
All Index V5 printers support tactile graphics mixed with braille at the same page. Graphic images are generated by complimentary softwares.